8 CRO triggers we can learn from Spotify
We don't have to go far to understand why CRO tactics are key to creating experiences that convert.
Think about your routine.
You probably enjoy listening to workout playlists when practicing sports, a business podcast when in traffic, or even the daily news when you wake up.
If you were born before the beginning of the 2000s, you certainly remember that this type of entertainment came from radio stations or CDs a few decades ago.
A few years from now, people from all generations will generally find all this within audio streaming applications.
Spotify is the most prominent example in the world.
Many of us access Spotify daily, whether while working – some people can work while listening to music or podcasts, are you in this group? – or when you are creating a dinner playlist for friends.
Spotify was launched in 2006 in Sweden, and since then, its number of users has been increasing throughout the entire world. Recently, it reached 422 million users and impressive 182 million subscribers.
The question is, why Spotify, and not other streaming apps?
We don't have access to the company's data, so we can't be sure about the team's decisions for the solutions you see on your screen every day.
However, as CRO specialists, we can point out some great ideas apparent in the interface.
Your source for

CRO

and

personalization
Learn practical tactics our customers use to grow their businesses by 20% or more.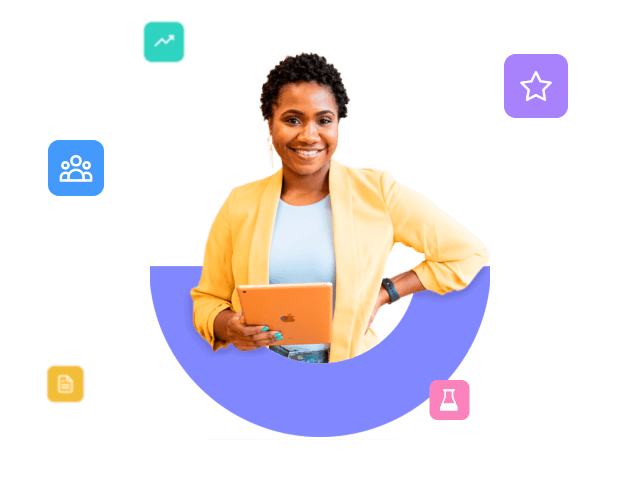 All possible changes to optimize a website come from formulation of hypotheses about what would bring more results. But first, you need to take a step backwards and begin by defining what type of conversion you wish to optimize. The main conversions we're going to analyze in this post are:
Non-listeners -> listeners
Inactive users -> active users
Unsubscribed users -> subscribed users
With that said, on to the observations:
People decide to use a platform for the first time after being encouraged to do so, that is, having demonstrations of friends, family or even acquaintances who are already using it.
This social proof trigger results from a well-formed community, and for this to happen organically, sharing on social networks has to be frictionless. It should be intuitive, scale, and bring about an exponential number of new users.
The CRO team from Spotify probably tested the share button placement at various places in the user's journey for smaller portions of their audience until they discovered which generates more shares.
Additionally, testing the social networks where it is possible to share and the order in which they appear is also vital for optimizing the acquisition of new users.
Most apps and sites are already doing this nowadays, but it is still important to remember that users are much more likely to convert when you don't require them to fill out a registration form.
Spotify has been allowing users to sign up by their Facebook accounts since 2015. It is even better to provide the user the option to sign up by their Google account and other email accounts.
Instead of being obliged to fill out 4 or 5 fields, they simply click a button, thereby reducing any friction enormously. You may have gone through this as a user countless times and probably have not registered on a new site or app when facing the task of filling out a long registration form.
We understand that many people decide to try out a new platform after their friends or relatives use it. But that brings us to another question: what makes people already using it share what they listen to?
That is basically a psychological matter: many scholars support that it is about building a social identity that provides us a sense of belonging.
Besides making the sharing experience as simple as possible, the Spotify team constantly creates customized content to encourage users to share what they are listening to. Some examples are the Wrapped Year, the Birth
Chart based on the songs each user listens to the most, and many others.
When asked why subscribing to Spotify, the first thing a paying user would probably mention would be the freedom to forward to the next track as many times as they like without needing to listen to ads between songs.
And that is the trigger: with a free account, you don't have complete control of what you listen to. Even when you create your own playlists, they are available only in the shuffle mode.
Here, it is essential to emphasize how the sense of newness affects consumers. We can use the term Gambling Psychology to describe how we instinctively bet that we'll see good content whenever we refresh a feed page.
Spotify is based on this assumption to offer personalized suggestions of new artists, songs, or podcasts based on what the user likes to listen to. Users experience these personalized suggestions not only in the home page of the app but also on playlists that blend familiar songs with songs they've never listened to before.
Spotify created the option to follow and activate the little bell on artist profiles and podcast pages, located right under the name and avatar.
This way, users are continuously updated and aware of new releases. They get notifications whenever their favorite bands release a new song or their favorite podcast releases a new episode.
Let's take a little step back toward the matter of the sense of belonging we've discussed earlier. Besides encouraging users to share their musical tastes on social media, the shared playlists feature probably plays an important role in increasing engagement. It creates a sense of community because it lets users share synchronized experiences.
It is not only possible to create a collaborative playlist among a group of friends but also to get a playlist automatically generated by Spotify between you and your best friend, for example.
Using artificial intelligence, that type of playlist unites songs you listen to and your best friend would like – and vice versa – as well as the artists you both listen to.
The family plan option abides by the same logic applied even in retail. "Buy more and pay less" triggers you to feel as you are getting an advantage by purchasing a more significant amount of something for a lower price.
That option makes users more inclined to subscribe to Spotify and encourages their close acquaintances to do the same. It's a win-win game.
As this strategy helps increase the base of paying users, it is a field exploited for validating hypotheses related to the manner and the order of pricing options displayed.
At this point, you must already be aware of how creating simple and engaging experiences drives conversions, helps bring new users and transform non-subscribers into subscribers.
Even better is performing small tests to discover the best way to grow. Innovative companies like Spotify are there to demonstrate how personalization and experiments deeply affect the final consumer's decisions.
Sometimes, the secret to having new ideas for optimization is simply observing the details of apps that we use daily and reflecting on the triggers behind a conversion.
We hope this post was inspiring to you, and if you want to put what you've learned into practice, create your free account and explore our platform.