How Netflix triggers you to keep watching
Whether you realize it or not, streaming videos on Netflix is as common as day. Households with a Netflix account sit in front of the TV to catch up on family time. "Netflix and chill" is the rave for dating couples. Workers sneak a peek at an episode or two in their spare time.
What about your daily routine?
You probably frequently rush home to catch up on the latest episode of your favorite TV show, and sometimes you just need an easy-watching movie to slow down for the night after a hard day at work.
If you think about it, online video streaming is the new order, and Netflix is at the top of the industry.
Netflix was founded in 1997 by two entrepreneurs – Reed Hastings and Marc Randolph. For a company that started as a movie rental office, it has grown to become one of the world's leading entertainment platforms today. By the end of Q1 2021, Netflix already had an additional 4M new subscribers to their base, which gave them an impressive 207.64 million paid subscribers worldwide.
The question is, why Netflix and not other streaming platforms?
We don't have the analysis data provided to us directly by the company. But as CRO experts, we were able to identify apparent possible tactics related to this growth in customer base.
Before we talk about the CRO tactics used by Netflix to improve user experience and retention rate, note that conversion results from testing specific hypotheses to build up an understanding of user behavior.
You observe how users navigate your website, interact with your content, and take actions that lead to conversions. Then you plan your AB testing and personalization.
For this article, the conversions we're analyzing are:
Leads to subscribed users
Inactive users to active users.
You can do the same on

your website
We have the right tools to help you increase your conversions by 20% or more!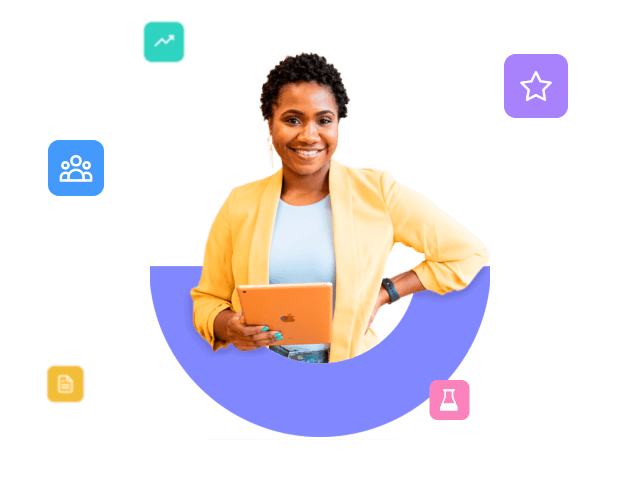 Netflix uses an AI-powered product recommendation system to personalize user journeys. This personalization, which begins when you open an account or add a profile to it, improves the user experience and makes it more adapted to each one's context, ultimately driving conversions.
Now, let's move on to the CRO triggers.
Nobody wants to waste time when signing up for a service. We all prefer hitting a site, clicking a button, and moving on.
Netflix understands this, so they make the signup process quick and easy. Every visit to the signup funnel is an opportunity to get to know the users in a short time and reduce friction during signups.
Netflix customers come from different parts of the world with diverse preferences and intentions, hence the need to simplify the process while collecting as much information as possible.
The Netflix signup funnel takes you through 4 simple stages:
Landing – welcomes new users and highlights Netflix value propositions
Plan selection – highlights plans and how they differ
Registration – enables account creation
Payment – presents payment options and accepts payment.
Their payment page offers local payment options such as using direct debit or local credit cards. The integrated browser autofill enables customers to sign up for Netflix in just a few minutes.
On the landing page, their CRO team is probably constantly testing the best message and copy to welcome new users, depending on local culture and other factors. They probably also test hypotheses on what product covers convert the most unsubscribers into subscribers for different demographics, interests, and other variables.
With constant experiments and AB testing, the growth engineering team can learn and improve how different users navigate the signup funnel while optimizing for key business metrics like revenue and conversion rate.
Have you heard the saying "images are worth a thousand words"? Yeah, this is so true. Naturally, an image or teaser on the Netflix page is the first thing that catches your eye before you even look at the title.
Images and videos usually have a more significant impact on people's minds than the words written around them. It draws them in and spikes their curiosity.
Netflix probably considered this and asked themselves questions like, "how can we convince you that a title is worth watching?". They then addressed this challenge by AB testing their artwork and imagery.
Using personalization, they choose an artwork that highlights an actor you recognize, captures an exciting moment like a car chase, or contains a dramatic scene that conveys the essence of a movie or TV show.
The homepage is arranged in rows to make it easy for users to go through their movies catalog. Now you can quickly decide whether a whole set of movies in a row is likely to contain something you are interested in watching, or you move on to the next set of rows.
Netflix wants to spark joy in its members. But with over 7000+ movies and TV shows to select from, members will not get their satisfaction sparked if there is no easy way to choose and watch a movie. Instead, they get frustrated and leave the site. You probably wouldn't stay too, would you?
To help users stay active, Netflix uses customer viewing data to recommend movies. Accordingly to this data, they test the content they believe would match the users' interests.
For instance, if a user likes watching horror movies like The Ritual or Apostle, Netflix would recommend similar horror movies rather than comedy movies to keep the user hooked to their platform.
Another trigger is grouping titles into categories that pique users' interests, like:
Popular on Netflix
Trending Now
Award-Winning TV shows
Binge-worthy TV shows
Using these categories helps you narrow your search, so it's easier to find what you are looking for or help you find what you want when you're unsure.
For Netflix to recommend the products that match your interest, they use factors like user interaction through viewing history, search queries, and data collected from other members on the site with similar interests. Then they link these to information about genre, categories, actors, release year, etc., over their content using the AI-powered recommendation system.
Anticipation is a mental trigger that drives conversions. There is a build-up of excitement when people mentally think of what's coming or when they expect a particular outcome or result.
Netflix has done a fine job using this trigger to drive growth. Their messaging, including emails and push notifications, is one of the ways they turn unsubscribed users back into subscribers.
They use in-app notifications like "We've added a show you might like", "What's new?", "Coming soon on Netflix" and "Money Heist Season 4 is now on Netflix" to leave you with a feeling of anticipation or the fear of missing out (FOMO) if you are not an active subscriber.
Many people may find push-up notifications annoying, but each Netflix message is carefully crafted based on the viewer. This way, it is engaging and not disturbing.
You can see how creating great user experiences drives conversion and growth rate. Of course, these techniques were made possible through personalization and experiments. One thing we can take away from Netflix is how they keep testing innovative ways to grow. By learning from the triggers behind their CRO, you can come up with new ideas for your own business.
At Croct, we have the right features to help you with personalization. Create your free account and explore our platform.