Segmenting customers from leads: how CARE got 35% increased conversion rate and 97% increased ARPU
In a world where people are increasingly concerned about the impact of chemicals and synthetic ingredients on their health and the environment, the demand for natural and organic beauty products is rising. That's where CARE Natural Beauty comes in.
Founded with the mission of offering toxin-free "clean beauty", attractive and high-performance beauty products, CARE Natural Beauty's purpose is to bring beauty and health to the skin and take good care of the planet. CARE Natural Beauty products are made with carefully selected high-performance natural and organic actives, free of toxins and substances harmful to health, to guarantee a more ethical and healthy alternative.
One thing that sets CARE Natural Beauty apart from other natural beauty brands is its commitment to ethical and sustainable practices. They believe in using only the best eco-friendly ingredients and packaging and minimizing their environmental footprint by offering refills.
Being one of their main brand differentiators, they usually emphasize this in their customer target campaigns through emails and other marketing channels. Besides the refills, they typically communicate other customer-only programs, such as the subscription and the member-get-member program.
They know the customer journey is very different from the lead's journey. When it comes to emails and social media campaigns for customers, there are no big deals. But what about targeting the user experience on the website?
Creating user segments on paid media or email platforms is not new. Marketers have been doing that for years, and the concept is well-known in e-commerce. Customers have different needs and knowledge about the brand, so it's natural to think about different communication strategies for each group.
Using Croct, the marketing team created multiple audiences to segment website users who fit the customer criteria to increase subscriptions and refill sales. They built different rules based on purchase history and the campaigns that led them to the website.
Croct allows you to create audiences based on purchase history, campaign engagement, browsing behavior, location, and more. To learn more about the segmentation feature for e-commerce, click here.
With the audience in their hands, they could target the home banner and the announcement bar communication.
The announcement bar was dedicated to showing the subscription program, while the home banner carousel included different offers available to these users.
While this might seem a simple change, having a website tailored to each user's context reduces friction and distractions in their browsing experience. This helps you create a more seamless user flow, reducing the number of funnel stages leading up to repurchase.
Croct's platform allows marketing teams to conduct segmented AB tests to validate hypotheses for personalization strategies. The e-commerce team segmented customers and then split them into two groups:
Customers in the control group viewed the default version of the announcement bar and the banner carousel
Customers in the personalized variant viewed only tailored offers.
The personalized version showed a 34.5% increase in conversion rate and a 97% increase in the average revenue per user (ARPU), a key metric for e-commerce.
You can do the same with

your e-commerce
Our specialists can help you by brainstorming and suggesting quick wins to boost your revenue strategy.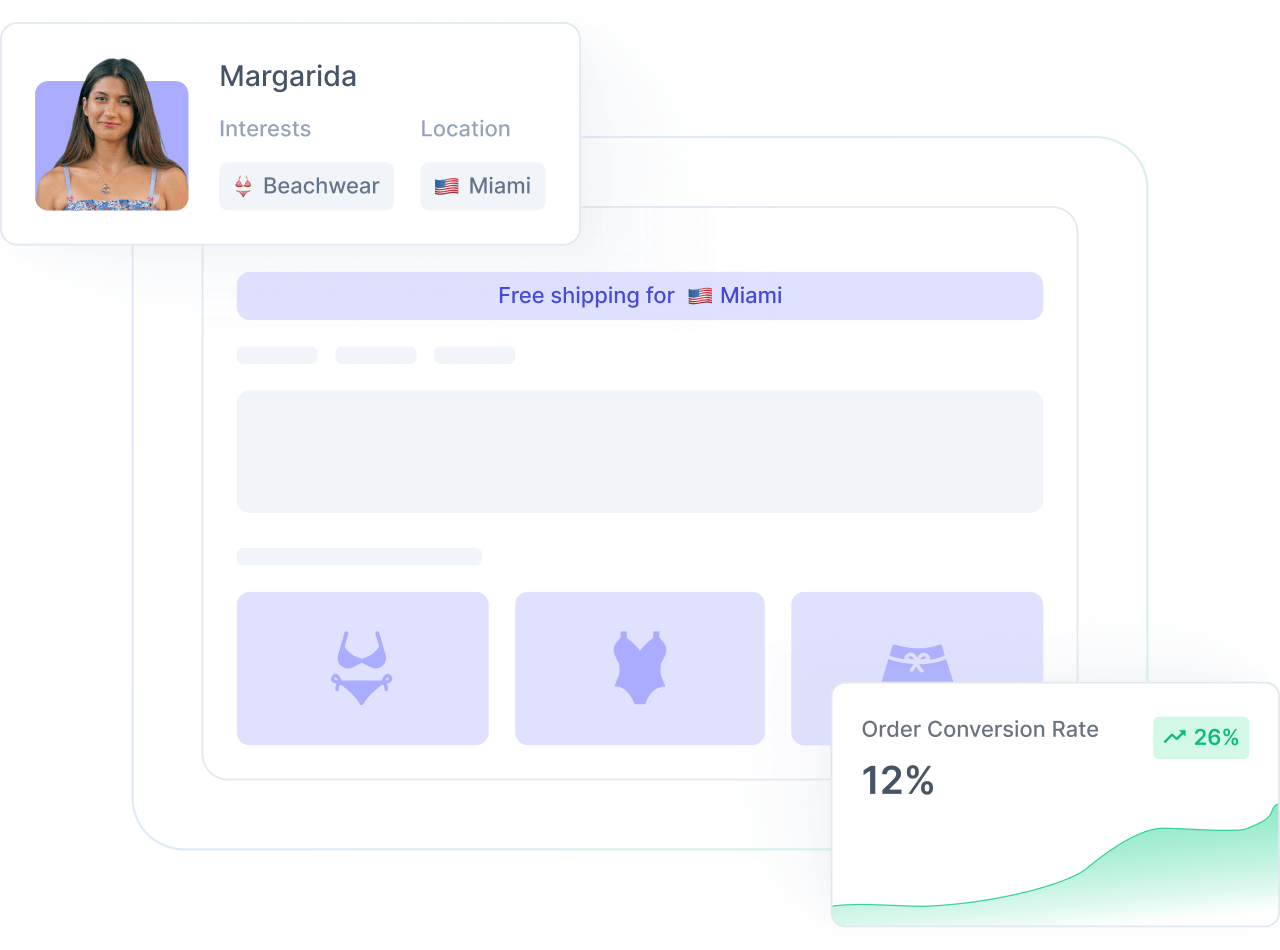 As the beauty industry heats up, recognizing that each customer deserves relevant communications based on their journey is key to leveraging competitive advantages. Tailoring offers and programs allows you to reap massive benefits, such as increased conversion rates and higher revenue per user.
In addition to its commitment to sustainability, CARE Natural Beauty also strongly emphasizes education and empowering customers to make informed choices about the products they use. But today, this is not enough, and you need to go further.
Personalization can be your greatest ally if you have an e-commerce business and face the challenge of standing out from the competition. So if you want to achieve great results too, create your free account and explore our platform.