How Randon got a 32% rise in conversions with personalization
Randon is one of the leaders in the market of trailers, semi-trailers, and road equipment. The company offers consortiums as a more feasible financing alternative for customers who can't buy their products with their own resources. In addition, their website provides planning support for their customers to calculate which financing plans best meet their cargo transport needs.
Despite these benefits, Randon's marketing team faced challenges optimizing customer journeys and increasing conversion rates.
That is why they sought to differentiate themselves within their market and build closer relationships with their customers through personalized communication highlighting their competitive advantages.
Increase ROI

and

reduce CAC

with personalization
Our clients have achieved outstanding results. We are ready to show you how you can get there too!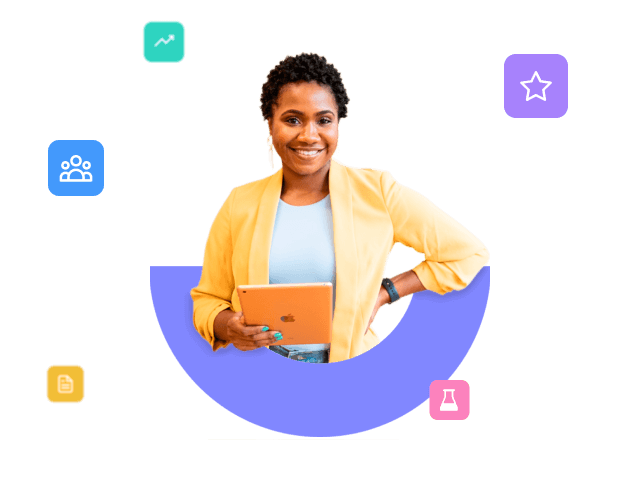 In the last 4 years, many consumers have had their first online shopping experience. The consequent increase in digital competitiveness has led companies to embrace new strategies to set themselves apart from competitors. One of the most impactful strategies is personalizing shopper journeys — studies have shown that companies with faster growth rates derive 40 percent more of their revenue from personalization than their slower-growing counterparts.
Due to such exposure, the browsing experience has become an essential factor in consumers' purchase decisions. Today's online shoppers have high expectations for the communication and offer from the web pages they visit. They look for a frictionless and intuitive experience that quickly understands and meets their needs.
Before Croct, the CNR website displayed the same content to all users throughout their journey. In other words, even after browsing some pages, interacting with the website's content, and showing interest in a product, their user experience was the same as on their first visit.
Users repeat their actions when searching for the best product, thus wasting their time. Consumers' lack of connection with viewed content creates barriers that rob them of the fluid and intuitive browsing experience they expect. Ultimately, that means lower conversion rates.
Most of Randon's leads are collected organically through their website and blog. The marketing team was looking for a way to optimize conversion rates in the two funnel stages that involve the simulation of a consortium:
Viewing the simulation page
Submitting the simulation form — the final conversion of the lead generation funnel.
As the Randon's team knew the power of personalized experiences in optimizing conversions, they selected four products to create interest-based personalizations on their website:
Bulk trailer
Dumper
Van
Tank.
After implementing dynamic content with Croct, a user who accesses their website through organic search or campaigns unrelated to any of the above products views the default website version with the titles, descriptions, and institutional images. When this user clicks on one of the selected products, they view content related to their interest in the following website areas:
Home page hero
Consortium plans page
Simulation page.
If a user changes interest, even within the same section, the personalization will focus on the new product preference. This means that the product that corresponds to the user's current interest is consistently featured on their website.
Personalization allows CNR to provide an optimized and responsive journey and a narrative that users feel connected to.
By using Croct to personalize their website based on the users' interests in the four selected products, Consórcio Nacional Randon's team achieved excellent results in both funnel stages:
8% increase in the conversion rate for visitors who reach the simulation page
32% increase in conversion of visitors to leads.
Offering a personalized shopper experience to each user according to their interests is a game changer to increase conversion rates, as it allows you to communicate with your users more humanely.
We all like to be recognized and understood and value ease, clarity, and quick solutions. That's why personalization delivers such substantial results.
Would you also like to improve your acquisition process through real-time personalization? Create your free account and explore our platform.